Gtechniq coating systems were born out of pure science, the love of cars and the desire to create the best car care products, with a focus on protective, high performance and long lasting coatings.
The Gtechniq brand aims to produce the most innovative surface care products in the world following the discovery that other so called 'long-life' aftermarket coatings simply did not come anywhere close to their marketing claims.
In 2004, scientists at Gtechniq created a superior line of products aimed at perfecting all car surfaces. And over the last 16 years, these products have been continually improved to provide a range that outshines and outlasts the competition.
If you want the best protection for your pride and joy, then look no further. Gtechniq bridges the gap between innovation and reality, engineering the world's best surface care products.
The complete coating line up is based on science, innovative materials and ease of maintenance. They have been designed to deliver maximum long-term visual impact, protecting against the elements and day-to-day use.
Gtechniq incorporates 'Smart Surface Science' into every product it produces. By harnessing the performance of nano scale composite materials and testing them to extremes, smart surface science offers a guarantee that our deep gloss coatings work harder, smarter and more easily than anything else you have experienced in the automotive protection market.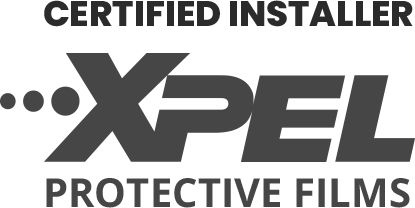 XPEL Paint Protection Film
'At XPEL, we're not just a business, we're enthusiasts too. With everything we do, we put quality & our reputation at the forefront and have done so since 1997. Our world-wide installer network is driven by the most competent and well-trained technicians available. The products we offer are meticulously tested and proven to perform under the harshest conditions around while maintaining the best possible appearance. Trust XPEL to be the only thing between you and the open road.'
XPEL ULTIMATE PLUS™ – Is one of the most advanced paint protection films on the market, a virtually invisible urethane layer that protects your vehicle's paint from everyday damages including scuffs, scratches, chips, and more.
XPEL STEALTH™ – Finally, A Paint Protection Film Specifically Formulated For Preserving A Flat Factory Finish. Whether Your Vehicle Is Matte, Frozen Or Frosted XPEL STEALTH Will Keep It Looking Effortlessly Pristine Or Protect Your Gloss Paint With A Whole New Look!
XPEL DAP – Developed in-house, our DAP (Design Access Program) is the world's largest & most comprehensive pattern repository. In the hands of an XPEL Certified Installer, the 80,000+ patterns offered by the DAP provide the confidence they need to apply film efficiently, accurately and without concern.